AFTER ARTICLE 50,
WHAT HAPPENS NEXT?
ARTICLE 50 OF THE TREATY OF LISBON
ARTICLE 50 OF THE TREATY OF LISBON GIVES THE LEAVING COUNTRY 2 YEARS TO NEGOTIATE AN EXIT DEAL WITH THE REMAINING 27 EU MEMBER STATES.
ONCE ARTICLE 50 IS TRIGGERED IT CAN'T BE STOPPED OR EXTENDED EXCEPT BY UNANIMOUS CONSENT OF THE EUROPEAN COUNCIL.
EXIT DEALS MUST BE APPROVED BY A "QUALIFIED MAJORITY" OF EU MEMBER STATES AND WILL BE SUBJECT TO DEBATE AND RATIFICATION IN MEMBER STATE'S NATIONAL PARLIAMENTS.
BRITISH EXPATS LIVING ACROSS EU MEMBER STATES ARE BECOMING MORE CONCERNED ABOUT THEIR RIGHTS TO RESIDENCY.
HOW MANY BRITISH EXPATS LIVE IN THE EU?
ACCORDING TO THE UNITED NATIONS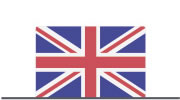 1.200.000
BRITS LIVE ABROAD IN
EUROPE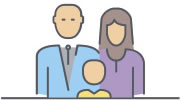 310.000
BRITS LIVE IN
SPAIN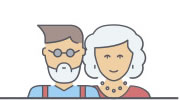 108.000
BRITS IN SPAIN ARE
PENSIONERS
HOW MANY EU NATIONALS LIVE IN BRITAIN?
ACCORDING THE NATIONAL STATISTICS OFFICE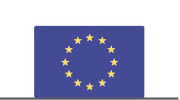 3.200.000
EUROPEANS ARE
CURRENTLY LIVING IN
UNITED KINGDOM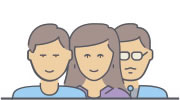 5%
OF THE UNITED KINGDOM
POPULATION IS
EUROPEAN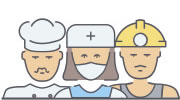 2.000.000
OF THE EUROPEANS LIVING
IN UNITED KINGDOM ARE IN
WORK

WHAT WILL HAPPEN TO
THEIR RIGHTS AFTER BREXIT?
THERESA MAY HAS PLEDGED TO GUARANTEE THE RIGHTS OF EU CITIZENS ALREADY LIVING IN BRITAIN AND THE RIGHTS OF BRITISH NATIONALS LIVING IN EU MEMBER STATES.

WILL EXPATS BE ENTITLED TO
EU HEALTHCARE BENEFITS?
BOTH SPAIN AND THE UK WILL WANT TO AVOID TIT-FOR-TAT RETALIATORY MEASURES. IN 2015 THE UK PAID €700M TO OTHER EU MEMBERS FOR TREATMENT OF UK NATIONALS.

COULD EXPATS BE
DEPORTED FROM SPAIN?
WITHDRAWING FROM A TREATY RELEASES THE PARTIES FROM ANY FUTURE OBLIGATIONS TO EACH OTHER, BUT DOES NOT AFFECT ANY RIGHTS OR OBLIGATIONS ACQUIRED UNDER IT BEFORE WITHDRAWAL. THEREFORE THERE WILL BE NO IMMEDIATE CHANGES TO EXPATS CIRCUMSTANCES IF LIVING IN SPAIN BEFORE BREXIT.
LÍNEA DIRECTA WILL UPDATE THIS INFORMATION FROM TIME-TO-TIME
AS IMPORTANT DEVELOPMENTS TAKE PLACE. THANK YOU.
HOW CAN WE HELP OUR CUSTOMERS WITH BREXIT?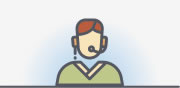 WITH 24-HOUR
ASSISTANCE
FOR EMERGENCY
CONSULTATIONS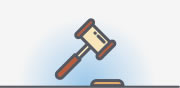 WITH OUR
LEGAL ASSISTANCE
BREXIT, INHERITANCE,
FAMILY, TAXES, PURCHASE
OF PROPERTY AND MORE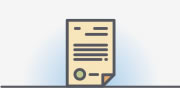 WITH ALL THE
DOCUMENTATION
IN ENGLISH

EXCUSIVE EXPATS SERVICES FROM LÍNEA DIRECTA
SMALL

ON

PRICE.
BIG

ON

SERVICE.