1. You must include your personal detalis an those of the other drivers and vehicles involved in the accident
2. It is important that you take down the details of anybody who has witnessed the accident (name, address, telephone number, etc.)
3. It is better to use a pen to complete the report form (it won't get erased and it will be easier to read)
4. You should make as simple a drawing as possible of what occurred in the accident
5. Never forget that, after completing the accident report form, it must be signed by both parties involved in the accident.
Below we hace provided an example of how an accident report form must be completed so that it contains all the information required: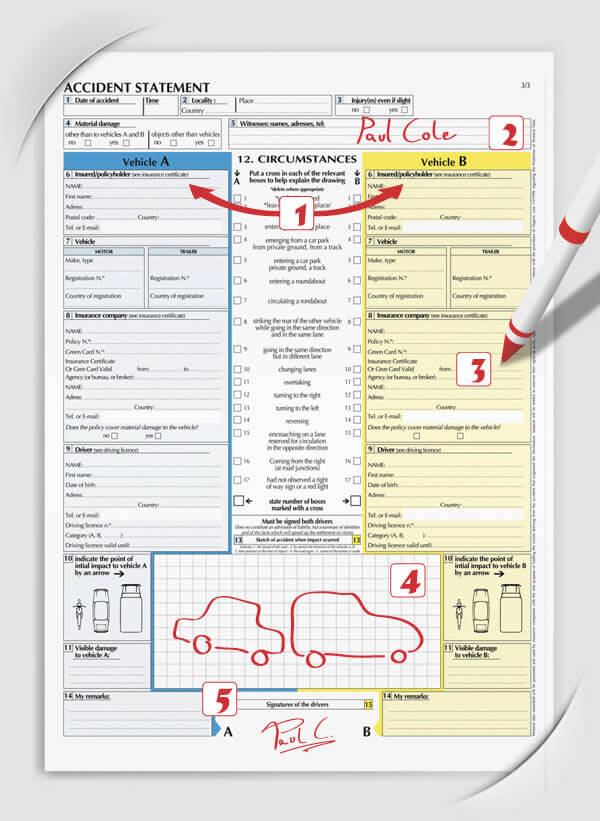 As always at Línea Directa, we make every effort to ensure that whatever process you might wish to carry out is as quick and easy as possible.