Customers that were required to present their ID to their banks, had until April 30th 2015 to avoid their bank accounts being frozen from May 1st. Law 10/2010 Anti-Money Laundering and Countering Financing of Terrorism means that Spanish financial institutions were obliged to confirm the identity of all their customers before April 30th 2015.
Banks have had 5 years to request this information from customers, but only began contacting customers a few months ago by post, email or SMS. Customers of banks, building societies and credit lenders must provide a copy of their identity documentation, and if required, additional information on their profession.
The law states that institutions must contact their customers for this information, and not the other way round. If a customer has not been contacted by their bank or credit provider, this usually means that they already have this information, including a copy of your ID document.
If your bank has contacted you, but due to a change of address, you did not receive the notice, and therefore, have not provided them with the relevant information, you may find that your account has been frozen since April 30th.
If this has happened, your savings have not been affected. Customers can unblock their accounts by contacting their bank immediately. A further period of 3 months is extended to allow the bank to gather all the customer information required. In this instance, banks may request additional information before returning a customers account to normal status.
Source: eleconomista.es
LÍNEA DIRECTA OFFERS LEGAL ASSISTANCE IN ENGLISH, SPECIALLY DESIGNED FOR EXPATRIATES
Since January 2011, Línea Directa has provided an online Legal Assistance service which offers expatriate customers advice on Spanish legislation in English on a wide range of topics. The new product, whose price is 40% cheaper than the market average - is offered by practising lawyers and gives motorists insured by Línea Directa advice in many areas such as buying and selling vehicles, renting houses, making complaints to suppliers in consumer disputes, divorce, matrimonial property rights or labour law.
In addition, if after the initial enquiries further judicial or extrajudicial action is required, Línea Directa offers the customer its wide network of lawyers throughout Spain, resulting in a discount for the customer of between 10 and 50% of their legal fees.
24 hour assistance for urgent queries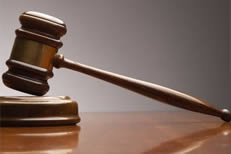 The Legal Assistance service for motorists is available from Monday to Friday from 8am to 10pm. If the query is urgent, in cases such as incidents in the home, problems occurring at night time within the family unit - including partners and children - queries regarding consumption, such as having a credit card stolen declined or not returned, or damage caused by pets, Línea Directa provides a service which is available 24 hours a day, 7 days a week.
Call now for more information on 902 123 104