Electric car insurance
As a result of our commitment to the environment and the reduction of CO2 emissions, Línea Directa has created specific insurance for electric cars, a non-polluting vehicle that is increasingly in demand.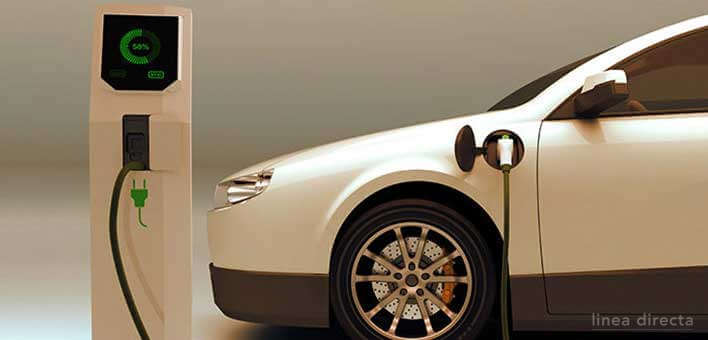 With Línea Directa you can have Comprehensive Insurance with a €300 excess designed especially for your electric car, with the same guarantees and quality that characterize all our products.
We cover the theft of the integrated charging cable
Taking care of you and your family's safety is our mission. So that you don't have to worry about what happens to your car if you have an accident, Comprehensive Insurance with a €300 excess includes the most complete coverage:
Compulsory and Voluntary Civil Liability
Driver's Insurance
Roadside Assistance
Legal Defence
Own Damage: We take care of the damage that your vehicle may suffer in the event of an accident. We are aware of the specific risks of these types of cars, which is why the integrated charging cable is also covered, in addition to the usual coverage, for your total peace of mind in case of theft. One of the most innovative features offered by Línea Directa is comprehensive medical treatment, which reduces inconvenient waiting times and speeds up any medical treatment you may require after an accident.
And also...
As an option, we offer you the possibility of purchasing services such as:
Fine management and, in case of total loss of your points-based driver's license, Línea Directa will pay up to €500 of the cost of the driver's awareness and re-education course.
Extended Roadside Assistance that includes a replacement vehicle.