Legal defence coverage
Línea Directa offers you legal defence coverage so that whenever you need to make a query or you have any legal questions you can rely on the advice of the best professionals.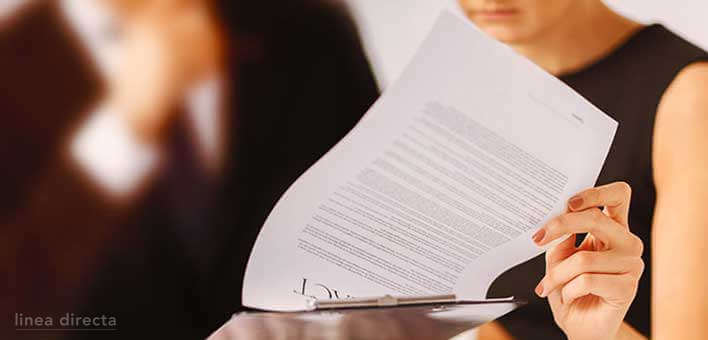 Thanks to home insurance with Línea Directa legal defence you now have the chance to enjoy full coverage in legal assistance. We thus promise to provide you with all the necessary services, both judicial and extra-judicial assistance, when claiming for damages suffered.
To benefit from this coverage, it is necessary for the damages to have been caused by a third party and with a non-contractual origin.
In addition, we not only advise you on the feasibility of initiating a legal proceeding or making an appeal, but we will also take care of the expenses involved in the judicial proceedings, according to general purchase conditions.