Theft coverage
Theft in homes is the biggest fear of every owner and Línea Directa wants you to be free of these worries. This is why we offer you comprehensive theft coverage adjusted to both you and your home.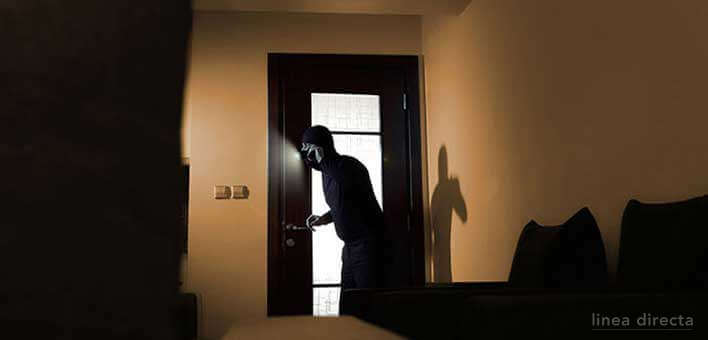 We know that you are looking for peace of mind in your home and that is why we want to help you at Línea Directa so that you only have to worry about your family's well-being.
Our home insurance provides you with coverage for theft or attempted robbery. Coverage that guarantees you, within the limits of the policy, full replacement for the value of all the furniture insured in the home, as well as any jewellery and valuables that you have declared in the policy and with the limit that appears in the Special Conditions.