Cosmetic damage coverage
Cosmetic damage is, along with theft or fire, one of the biggest concerns of most people who purchase home insurance. Línea Directa offers this coverage so that the damage to your home can be easily fixed.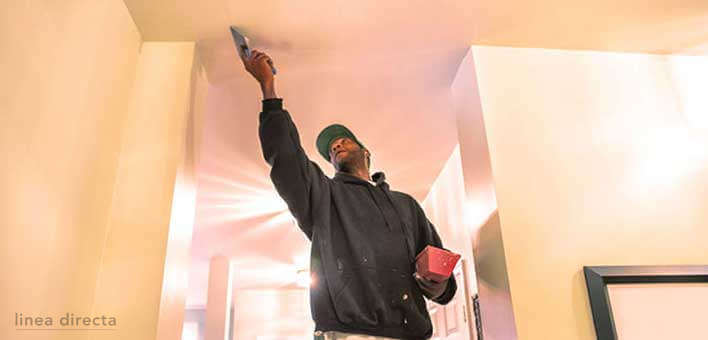 Thus, at Línea Directa we offer you very complete and flexible insurance, so that your home is always in the best condition and without cosmetic damage.
Thanks to the home insurance with cosmetic damage that Línea Directa puts at your fingertips, you have the opportunity to enjoy coverage that covers all essential expenses for the repair or replacement of any items in the home that have suffered any harm or damage, according to the limits and conditions.