24-hour assistance service
Because unforeseen events at home can arise at any time, at Línea Directa we want to be at your disposal whenever you need us. You can use our services quickly and easily with just one call.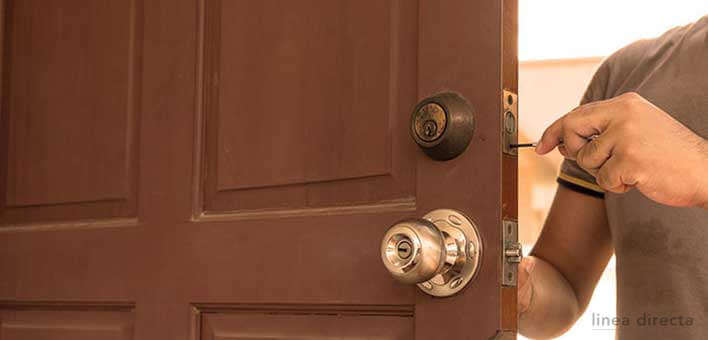 The Home Assistance service is available to our insured customers 24-hours a day, 365 days a year.
By contacting us by phone or through our website you can clear up any doubts or request, in the event of a claim, that a qualified technical expert assesses the damage to your home.
Complementary assistance
Do you need to carry out repairs at home and you don't know which professional to turn to? Línea Directa offers its Service Centre to policyholders so that if you need a qualified specialist (plumber, electrician, carpenter, locksmith, etc.) they will send you a quote. The call out cost will be covered by the company if the requested service is carried out.