IT Assistance Service
We know that technology is something that is increasingly common and important in our lives and that not everyone handles it in the same way. So, whenever a problem arises with technological devices we will offer you our IT assistance.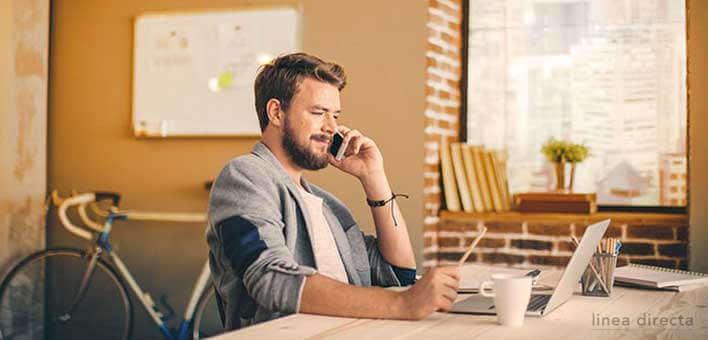 At Línea Directa we have included our IT assistance, at a very reasonable cost, in all our types of home insurance, to help you with any technological problems that may arise.
We are not only talking about your computer, we will also provide you with support if you have any questions about the use of other technological devices such as: DTT, DVD, digital camera, digital video, digital photo frame, etc., or even your mobile phone.
Professionals with extensive experience will help you use the tools and install the most common applications, perform software updates and configure operating systems and install peripherals.
This service is provided 24 hours a day, 365 days a year and however you choose: telephone, chat support, even coming to your home if you prefer.
And as if that were not enough, as part of this IT assistance service, we wanted to include a specific section that will cover any possible problems you might have with fraudulent use of cards for purchases made on the Internet and through bank accounts by third parties, according to the conditions and limits included in the general product conditions.